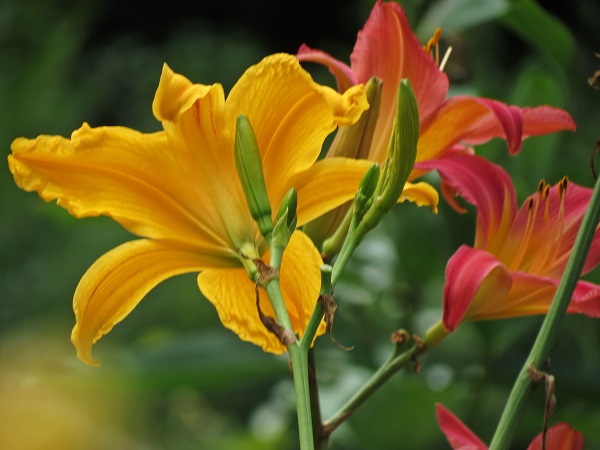 Some daylilies compliment each other very well.  Shown here are Jersey Spider and Katoo's Rose.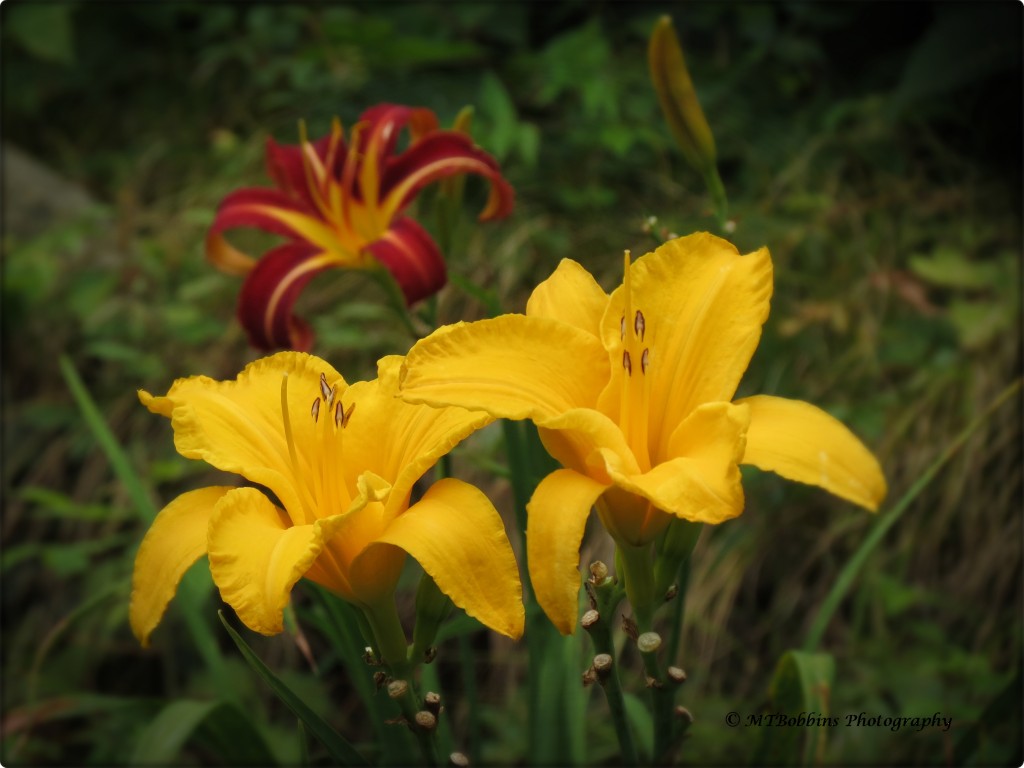 The bright golden color of By Myself brings out the golden throat of Renaissance.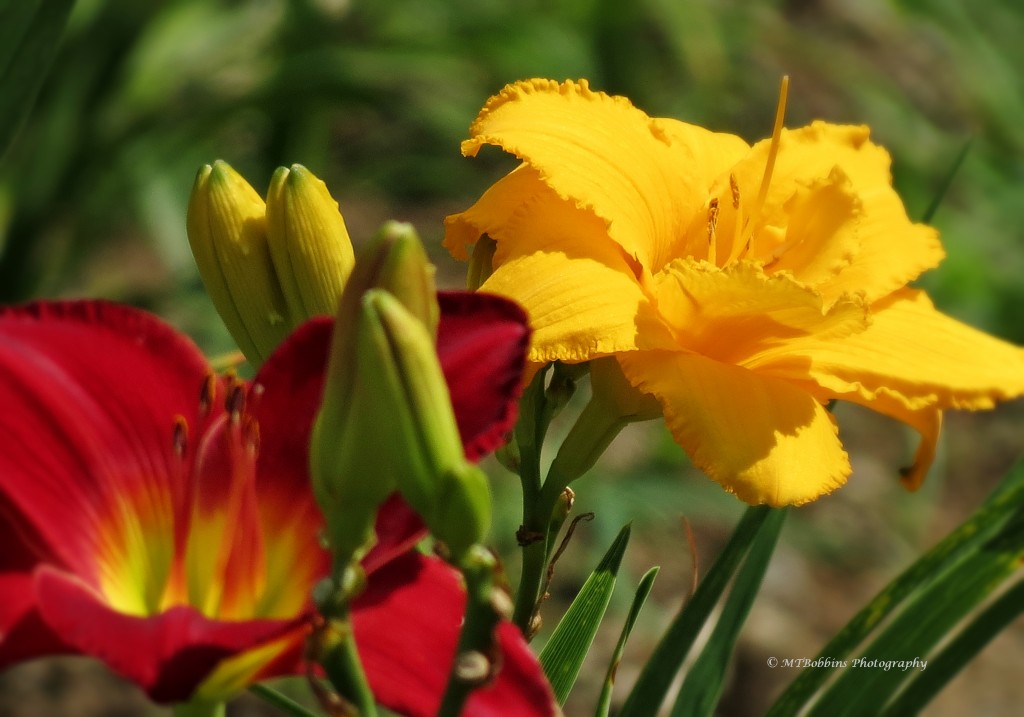 Scarlet Orbit contrasts nicely with Condilla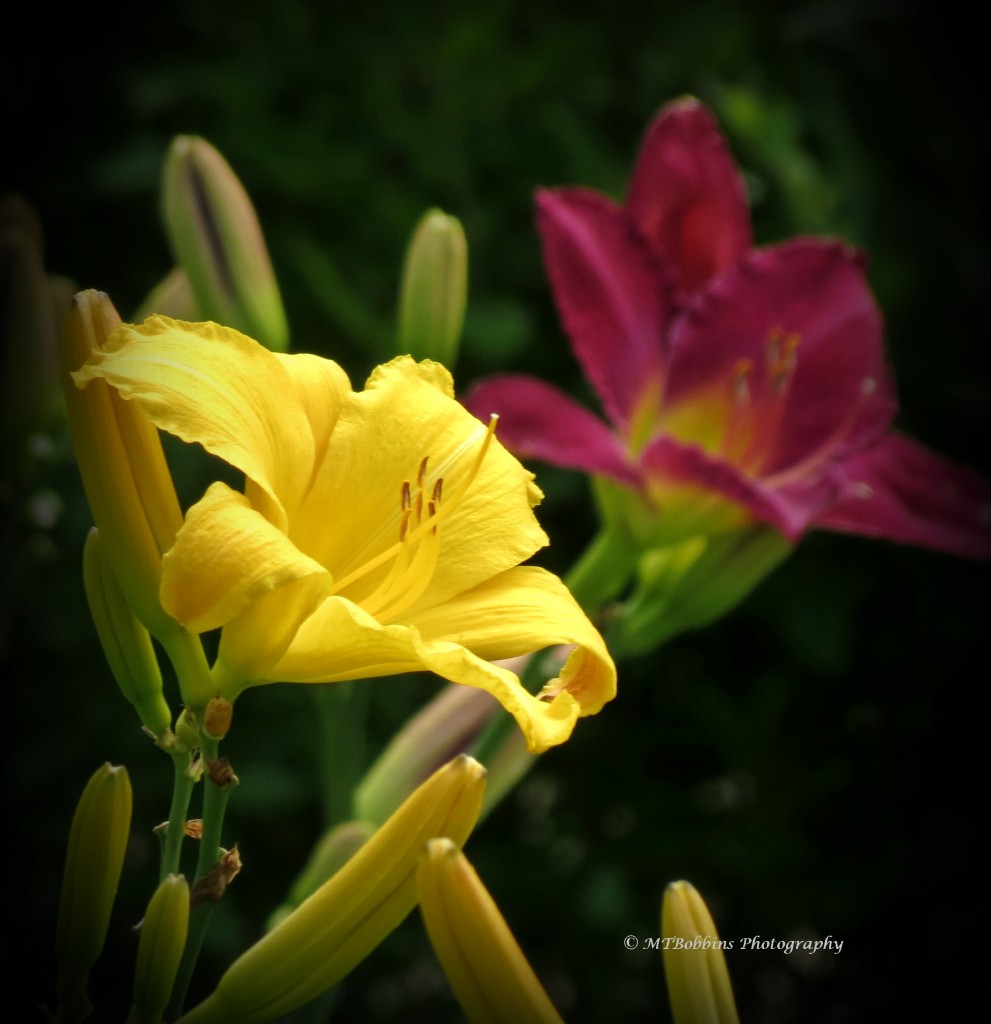 Buttered Popcorn makes a striking contrast to Maestro Puccini.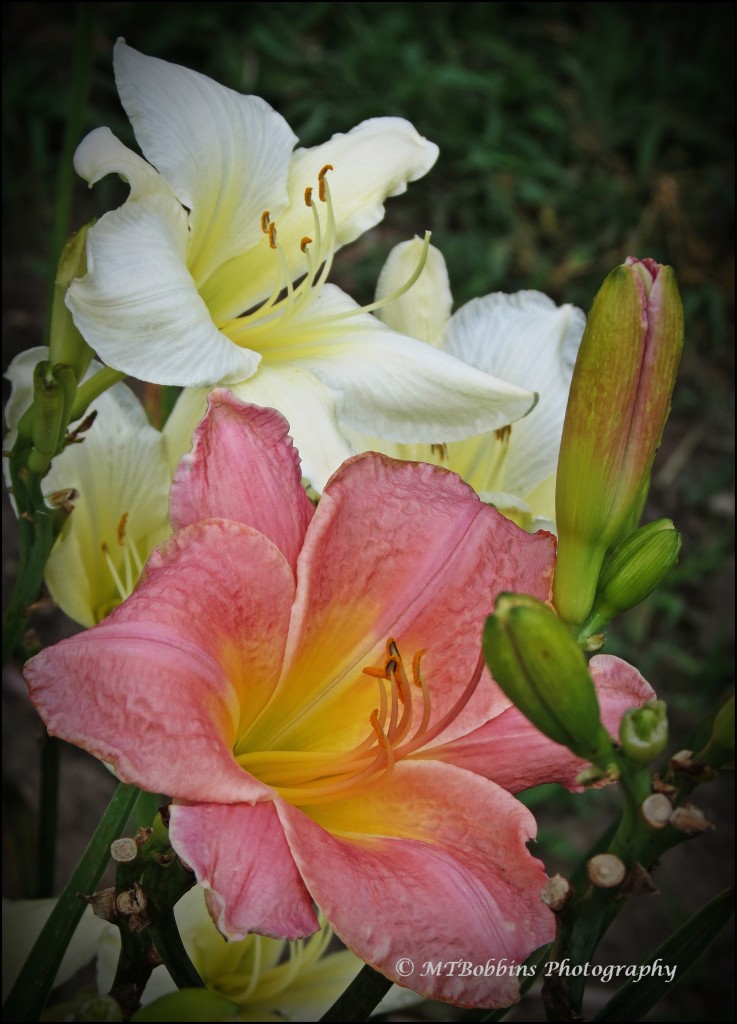 Shishedo and Gentle Shepherd make a beautiful pair.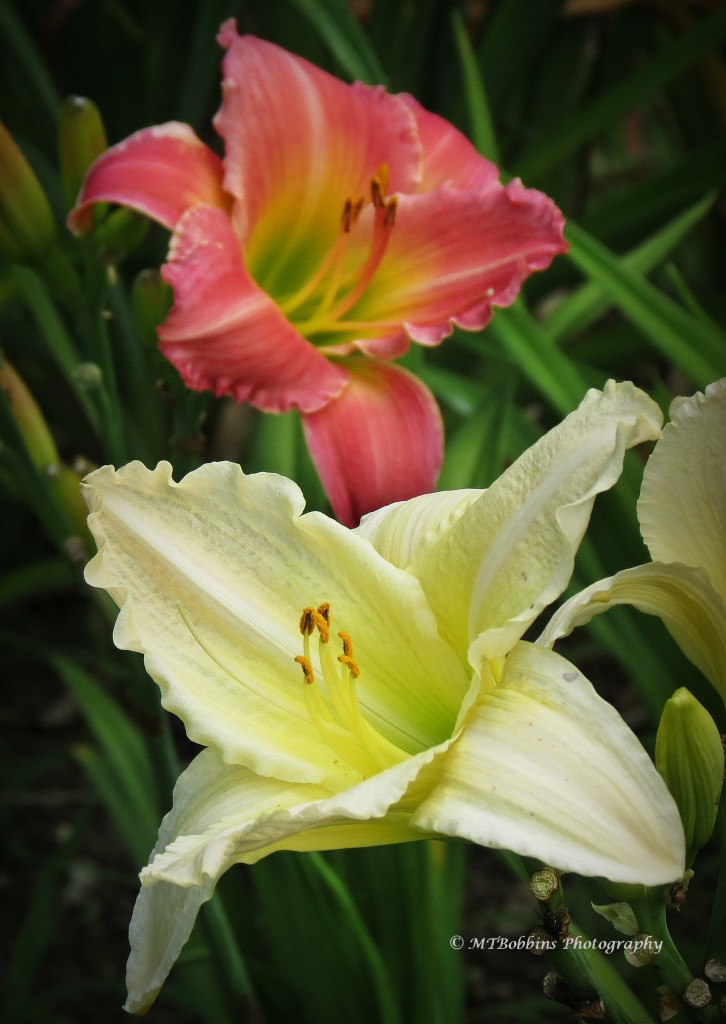 Another pink and white combo I like is Pink Vogue and Feather Down.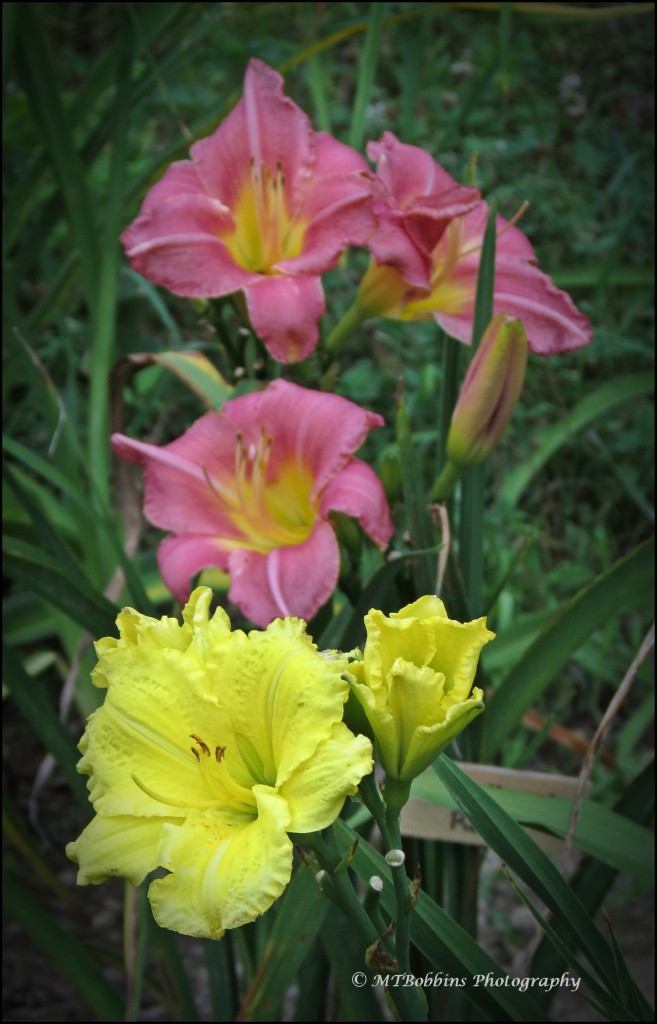 The yellow of Wynn brings out the yellow throat of Second Hand Rose.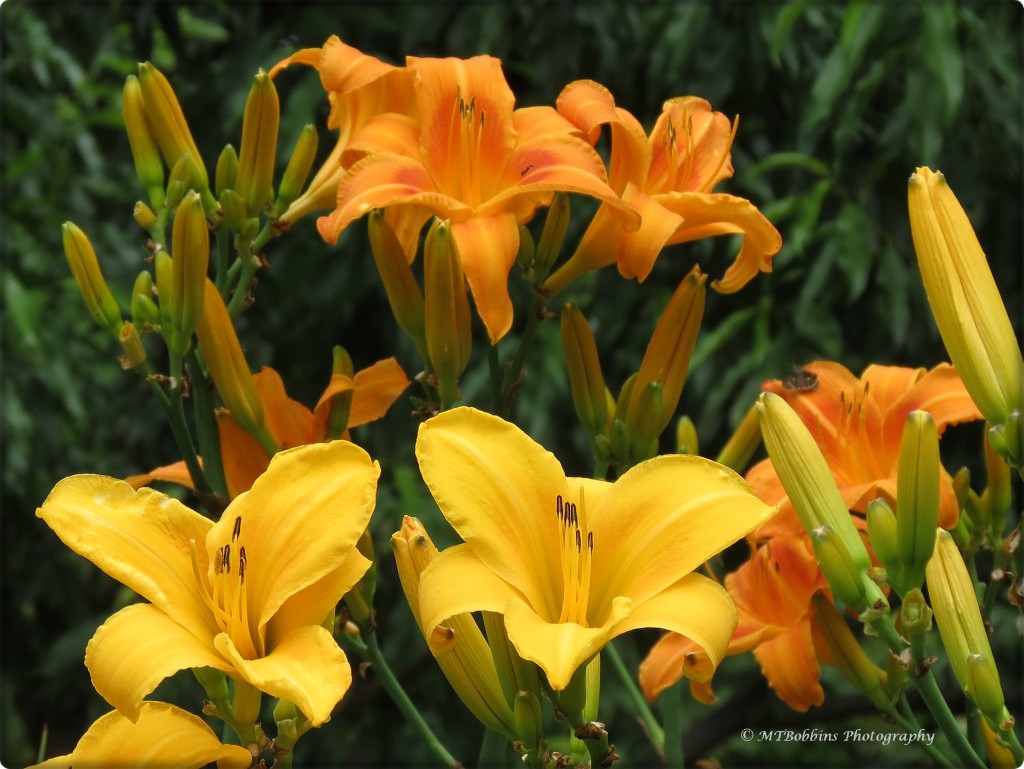 This combination of Rocket City with Chicago Sunrise is not as striking as some of the others, however I liked how they were both blooming at the same time, and their heights were a good match.