Today I found the first Daylily buds of the Season!  So it begins, with the extra early Orangeman Daylily.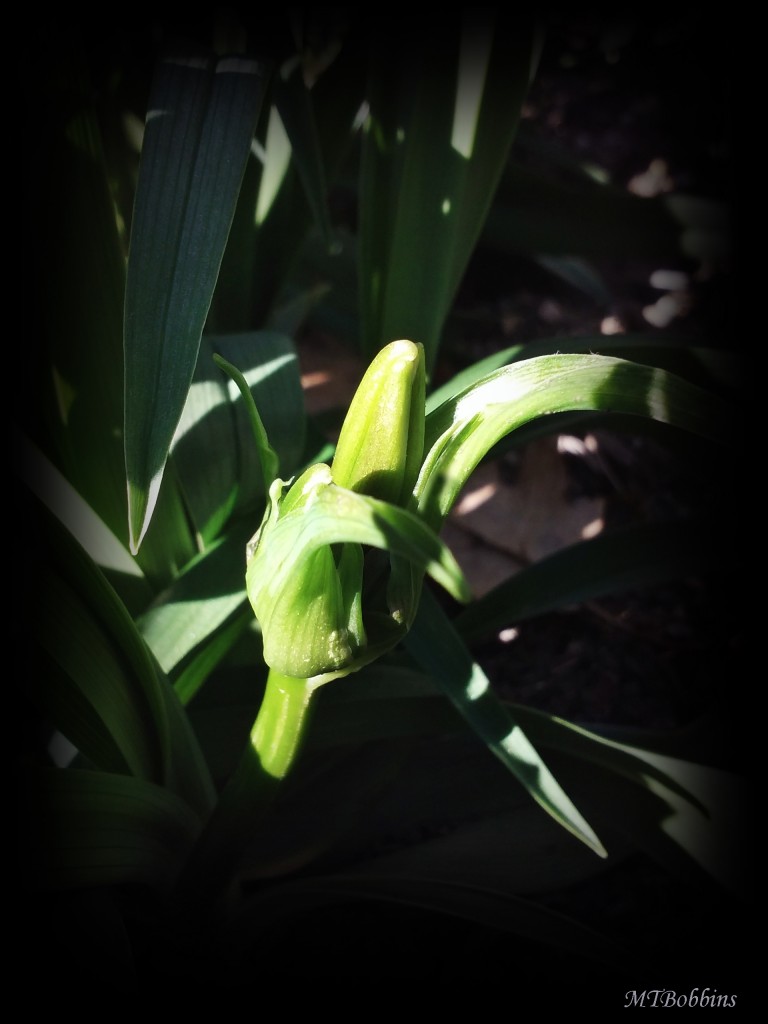 Our work in the gardens is already in progress.  We have been busy dividing, weeding, cleaning up, and creating new beds.  We label our Sections, and have daylily beds in Sections A, B, C, D, E, G, H, J, K, L, M and N.  Sections I and F are Display beds.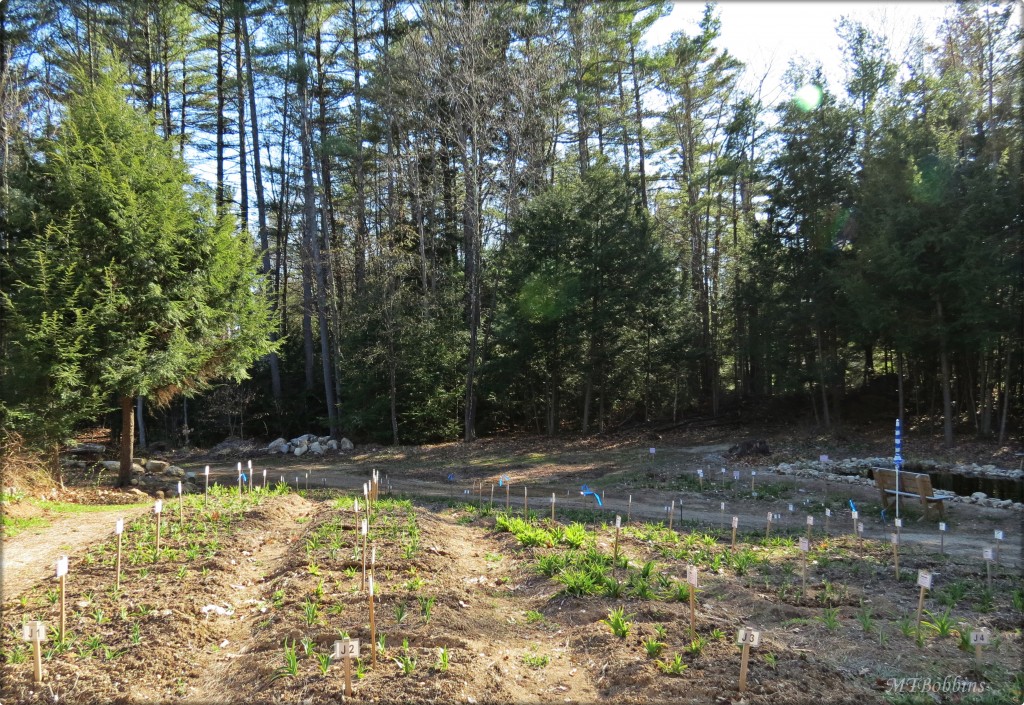 Section J is shown above.  Display bed "I" is just in front of the pond.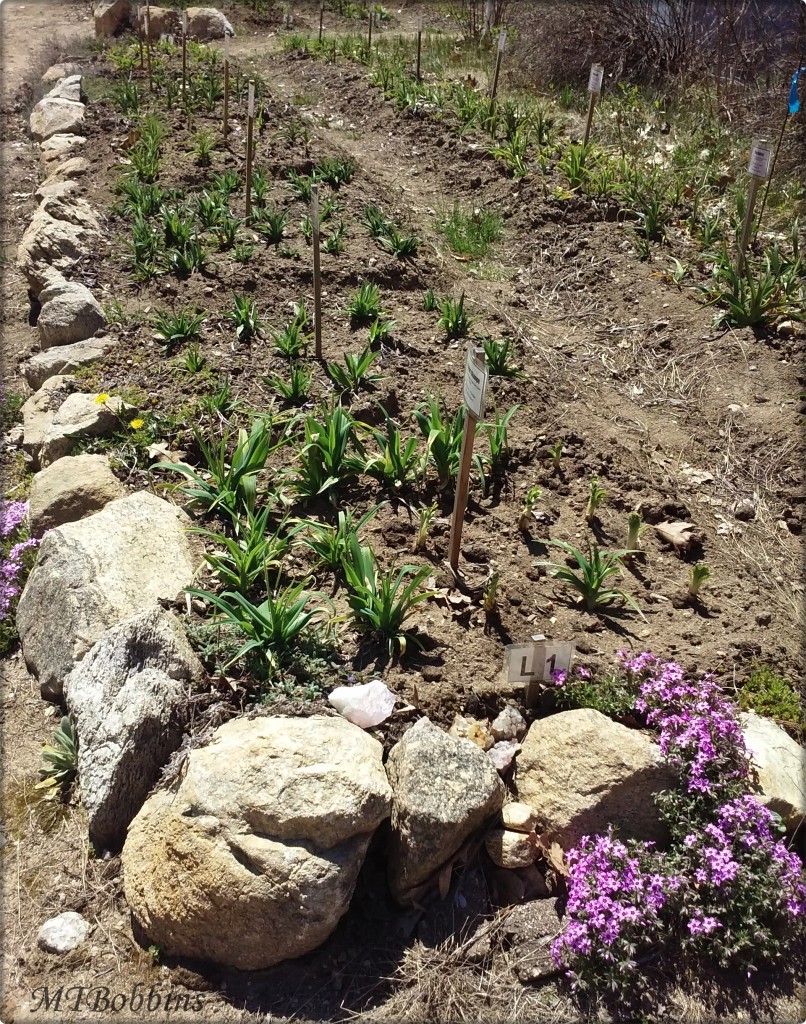 Section L (above) is located on the left front foundation.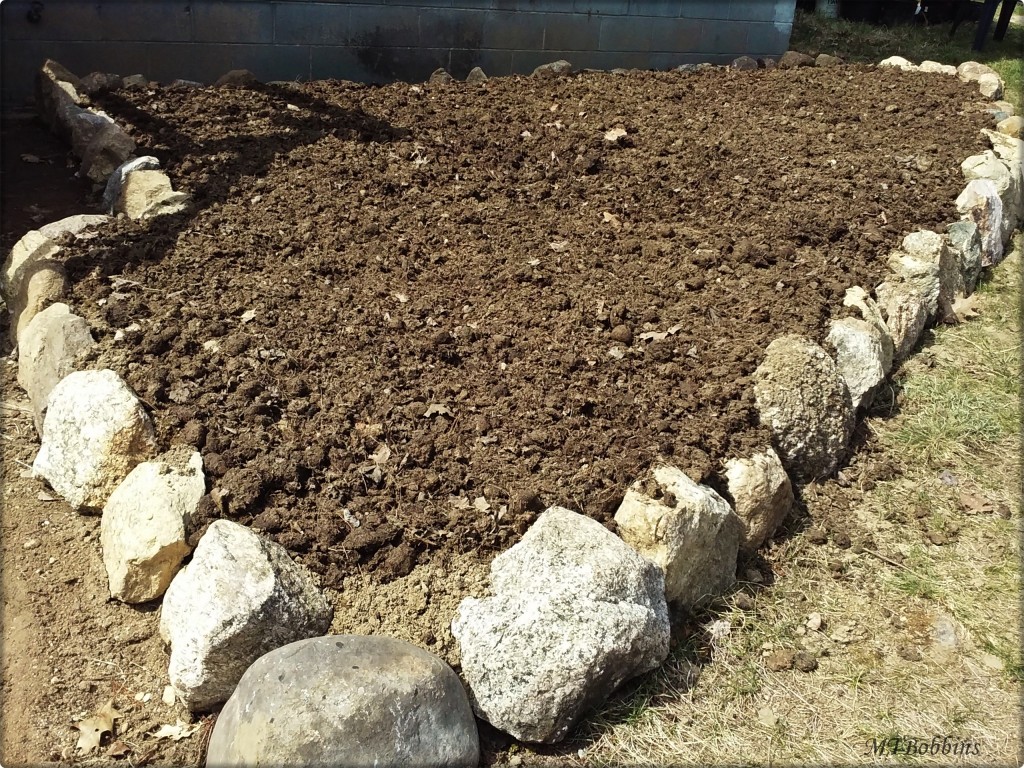 This new raised bed replaces what used to be a perennial garden by the right front foundation.
Many perennials had to be potted or moved to make way for daylilies.  We will continue to offer a free perennial with your Daylily purchase when you visit.  Plant Swap will also continue: Bring plants to trade for our potted perennials.  We have Comfrey, Creeping Aster, Tall Phlox, several Sedums, Primula, Iris, Egyptian Onion, and more!
We are preparing for our opening day, Saturday, May 14th.
Spring Hours: Open: May 14, 2016 Saturdays & Sundays 10am – 4pm
Summer Hours: June 16 – August 14, 2016 Thursday – Sunday 10am – 4pm
Message us if you'd like to arrange an appointment outside of our OPEN hours.  We are taking online orders – order early to reserve your favorites!  To save on shipping, you can choose the Pick Up option, and add a note of when you would like to pick up your order.
Looking forward to seeing some familiar faces, and meeting new folks!
Happy Spring!