How does one begin a blog post as the peak bloom of the daylily season approaches?  I'm not sure, but I'll give it a try…
Lately, it seems, I'm either tending the beds, or taking pictures.  More and more daylilies are blooming everyday, demanding our attention.  Through photography, I document any new daylilies as they bloom.  Nordic Mist gave us a lovely first bloom today.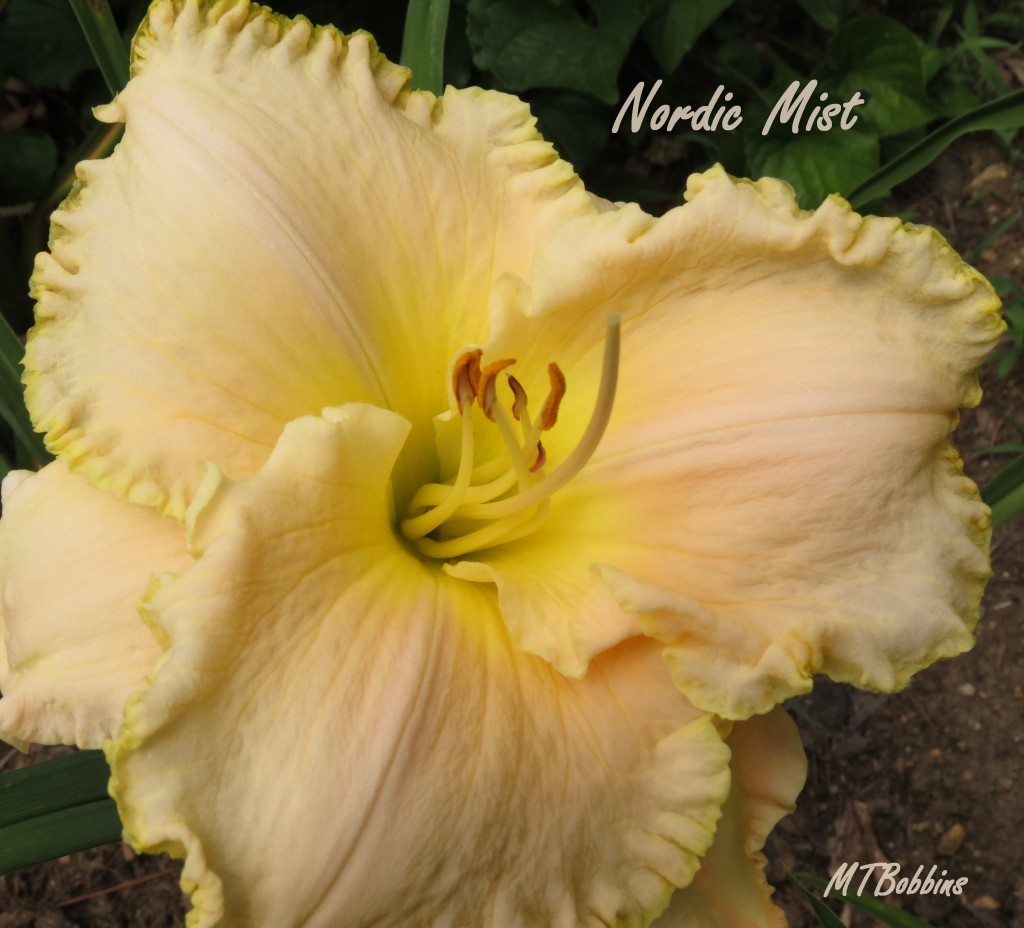 Seedlings need to be documented as well.  Daylilies do not come true from seed, so you don't know exactly what the seedlings will look like until they bloom.  This is one of our seedlings that bloomed for the first time this morning.  It's a unique, new daylily, with a bloom size of 11 inches.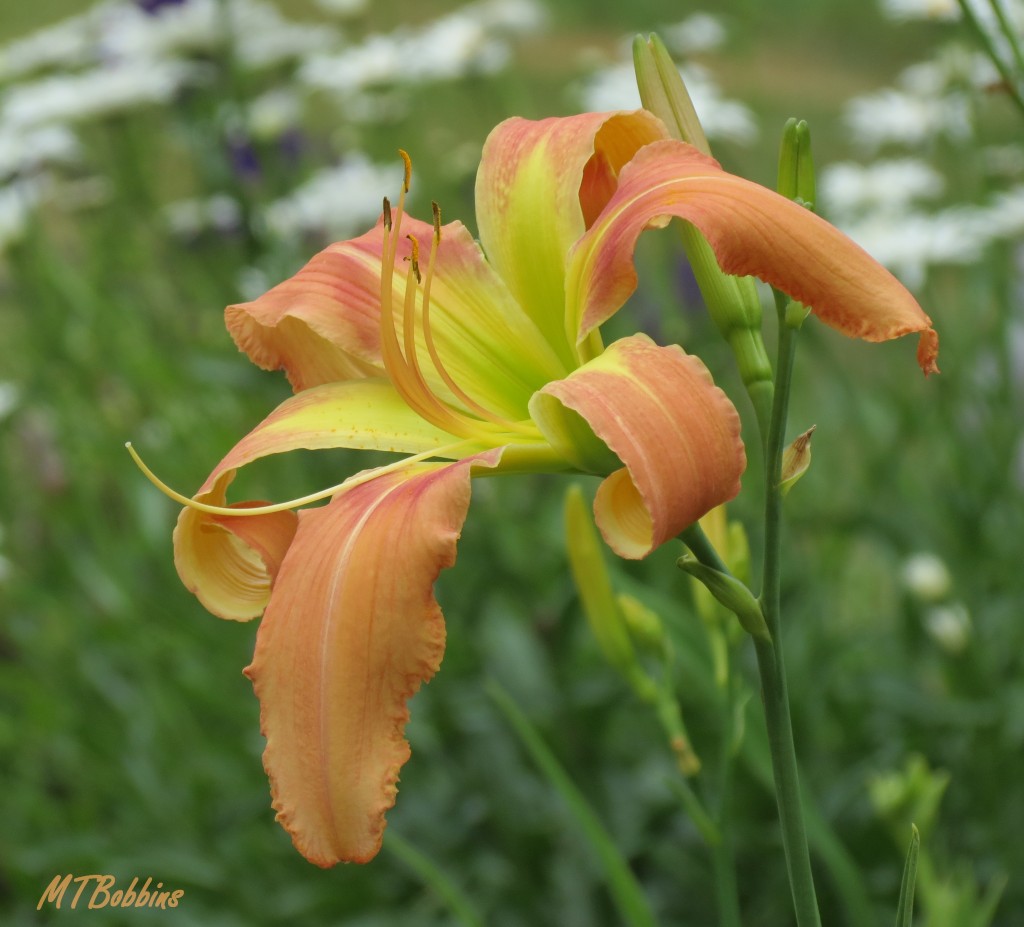 I'm also trying to capture the beauty of the daylily flowers with my camera.  These photos serve as an off season project, which allows me to work with the daylilies all year long.  This image of Scarlet Orbit is one example of my off season work.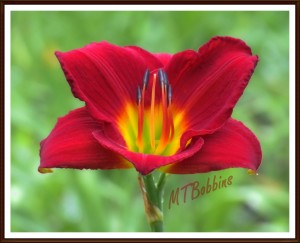 When I am out among the flowers at this time of year, I am speechless.  Words and photos can not quite describe what I see. I love how the flowers look when they first open up in the morning. Many of them are a little different at mid day and then another look again at the end of the day in the evening light. The daylilies are always surprising me.  Sometimes they even bloom with extra petals. Today, this Rolling Wheel daylily plant had a 4×4 Polymerous flower.  Polymerous describes a bloom with more than the normal petals and sepals.  3×3, 3 petals and 3 sepals, is the normal amount.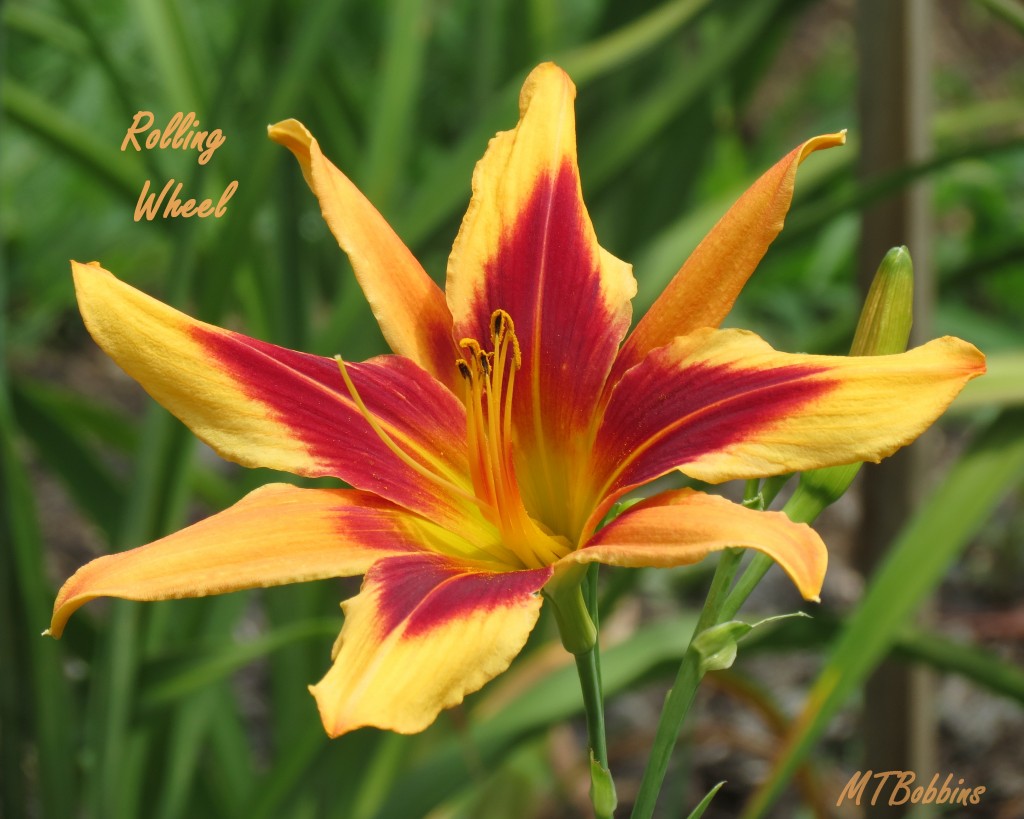 As I made my way through the beds this morning, I noticed more and more daylilies are blooming. While we've been excited to see our newest daylilies and seedlings bloom, I am also thrilled to see the old favorites once again.  Chorus Line gives me a near perfect bloom.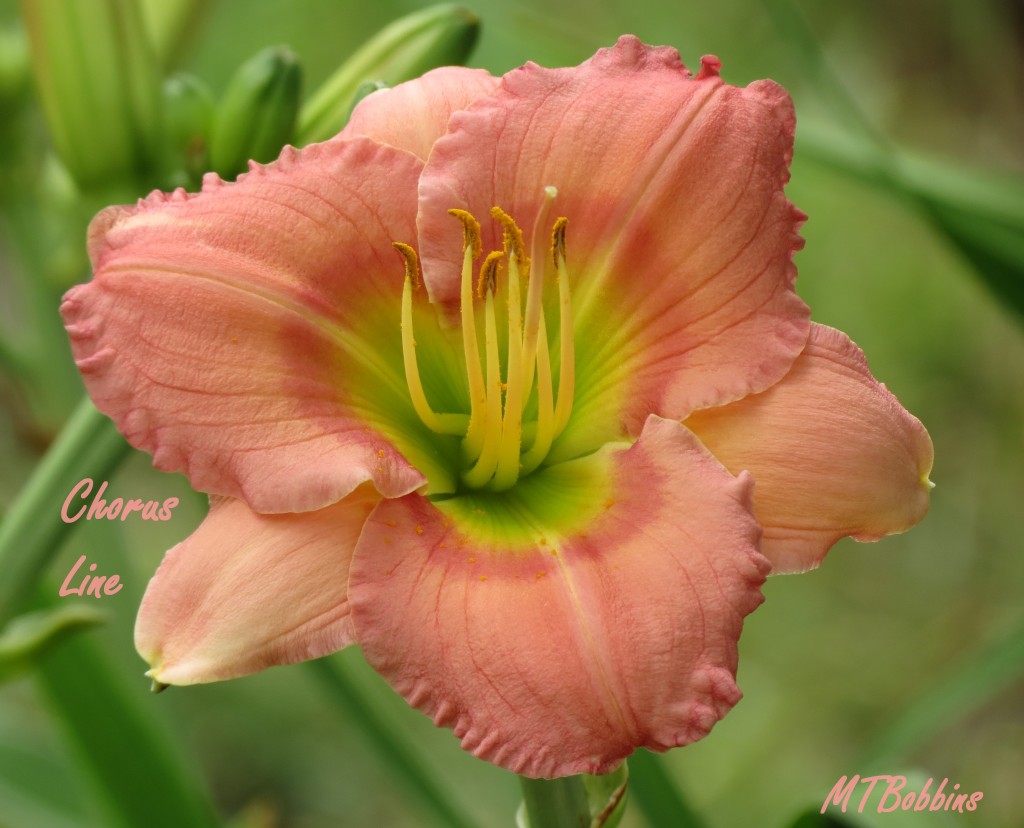 I love the combination of Katoo's Rose and Jersey Spider.  They bloom at the same time and the colors complement each other.  These are two of my favorites!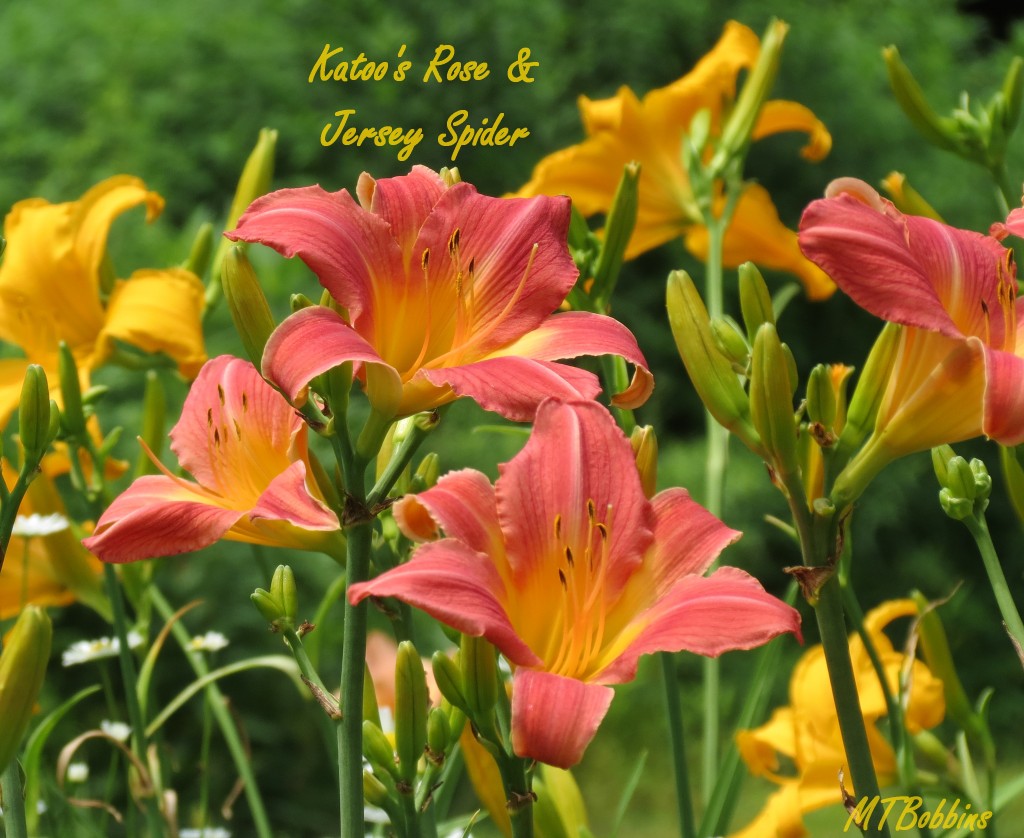 Omomuki is a great yellow.  Makes a nice contrast to the Katoo's Rose flowers beyond.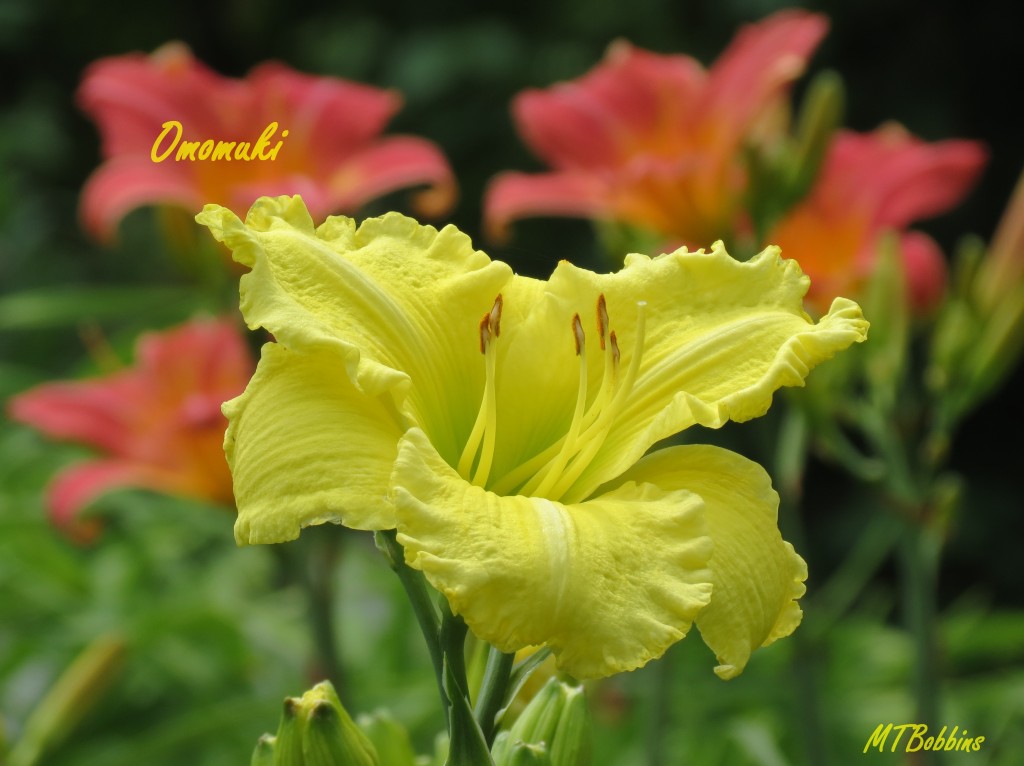 Golden Chimes will continue blooming for quite a while.  The stems may look skinny, but this is a sturdy little plant!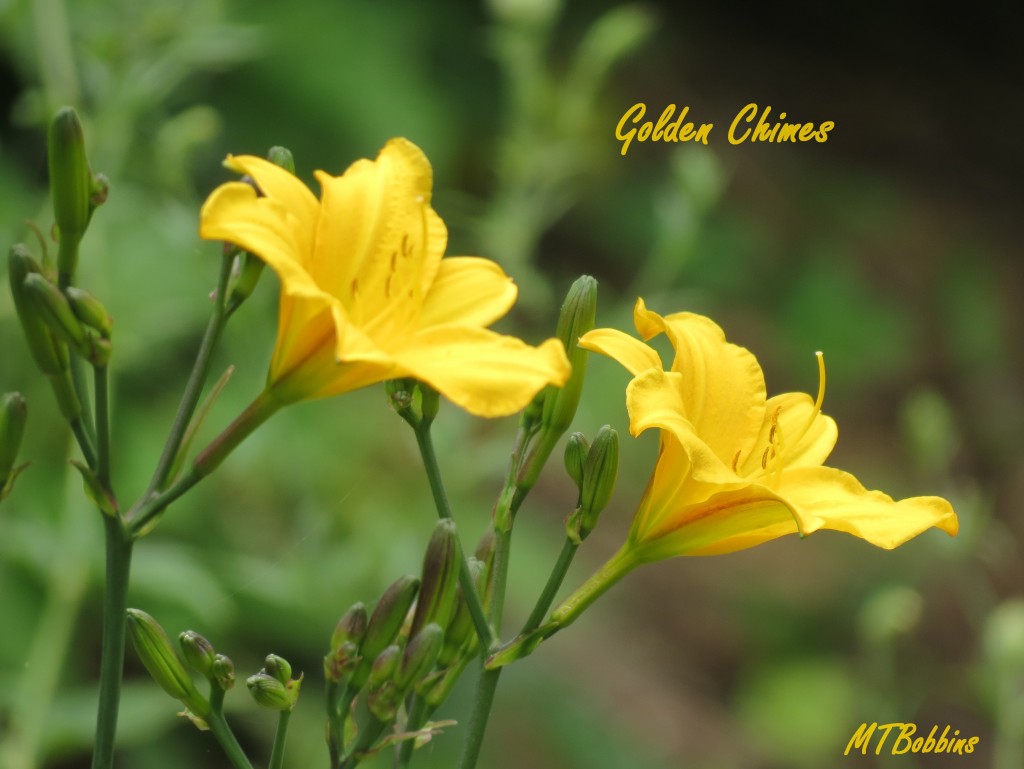 Secondhand Rose is a true pink.  Makes a wonderful display!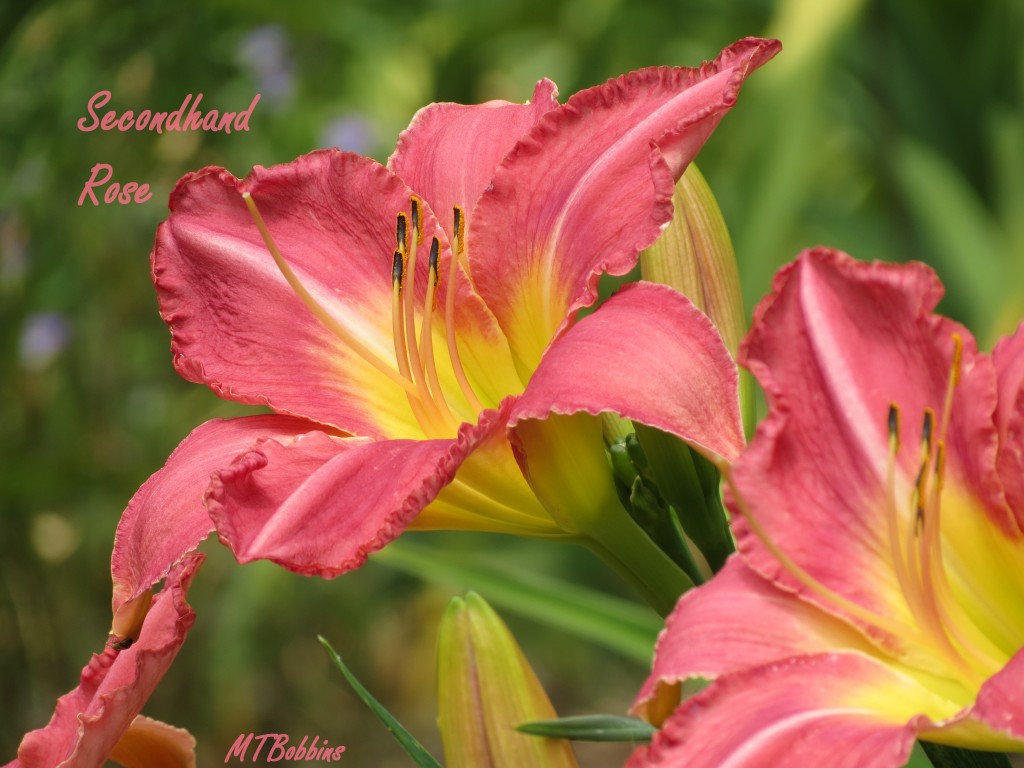 Shishedo is another pink daylily we've had for many years that never disappoints.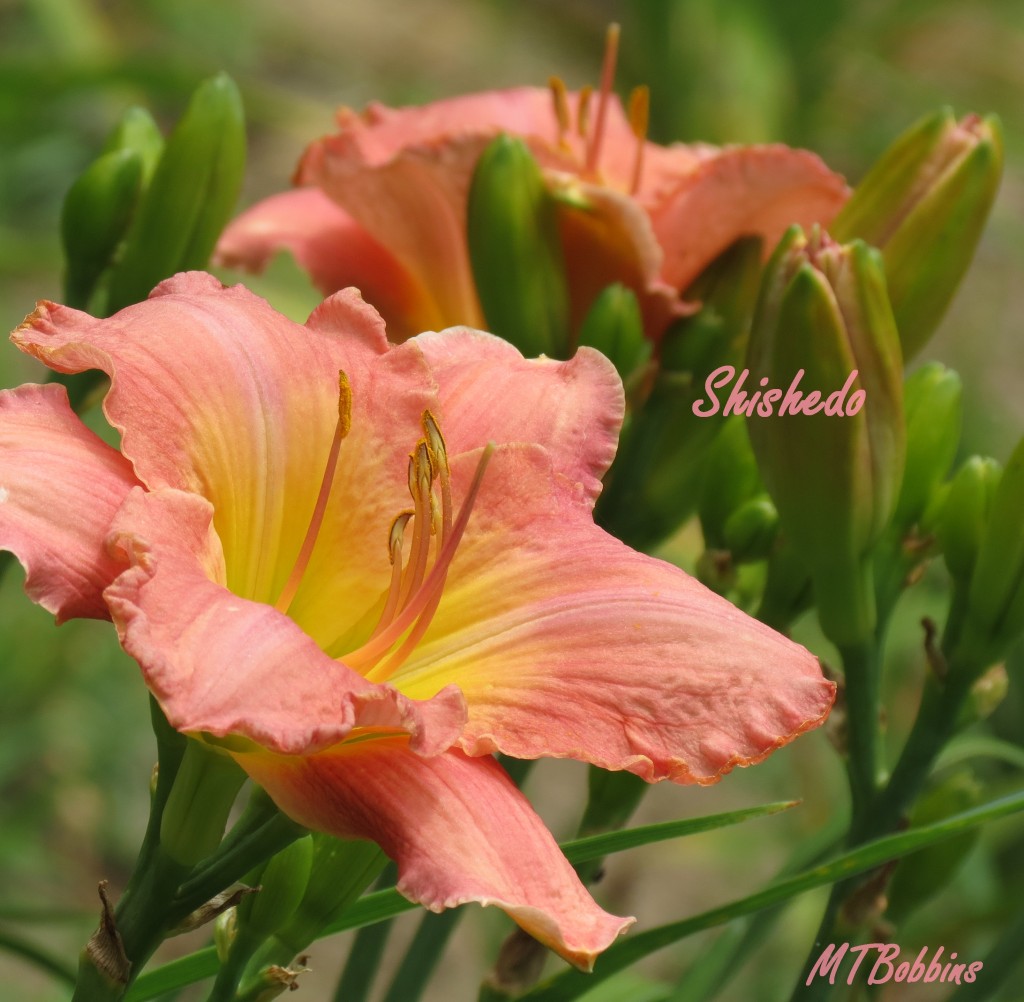 As I looked up from my work in the gardens, I noticed the bright red color of Frankly Scarlet.  In spite of the heat and lack of rain, it is blooming boldly.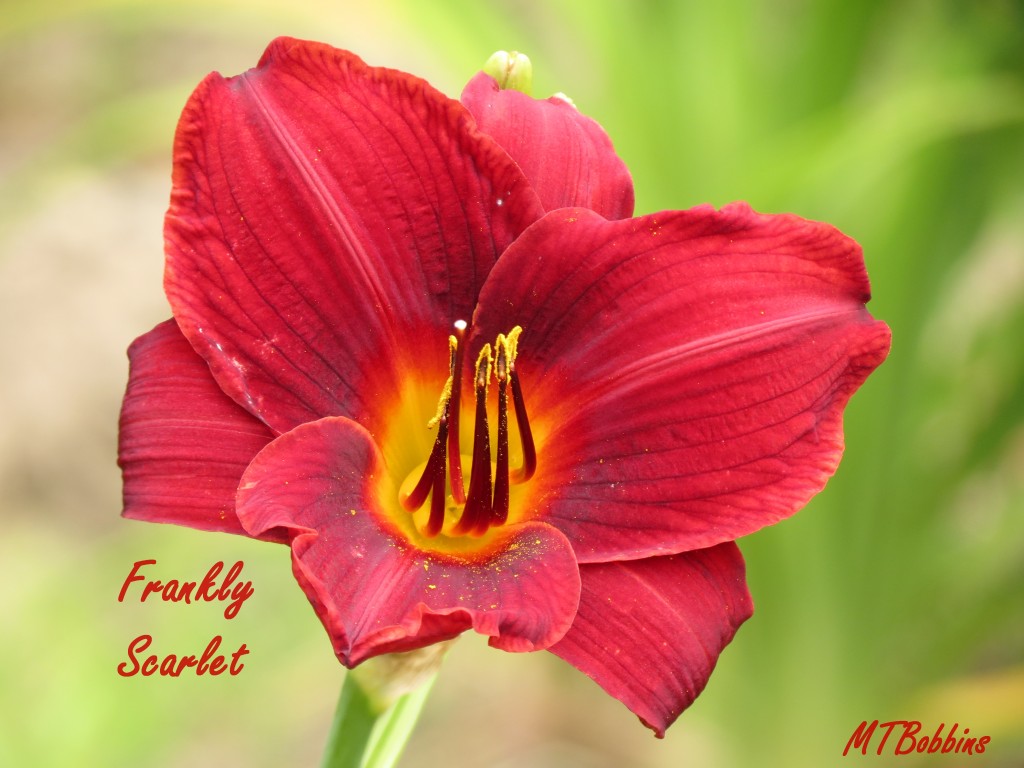 Cherry Berry is a customer favorite.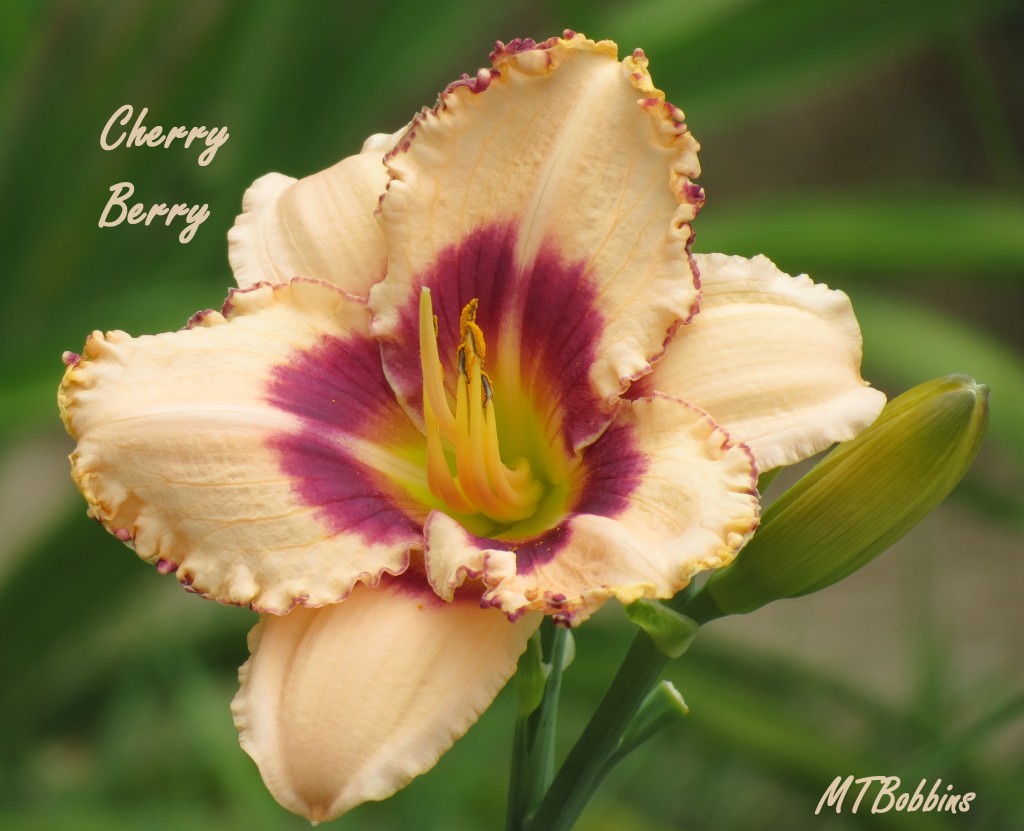 Janice Brown is always beautiful, and I do love the pink lilies. She just started blooming.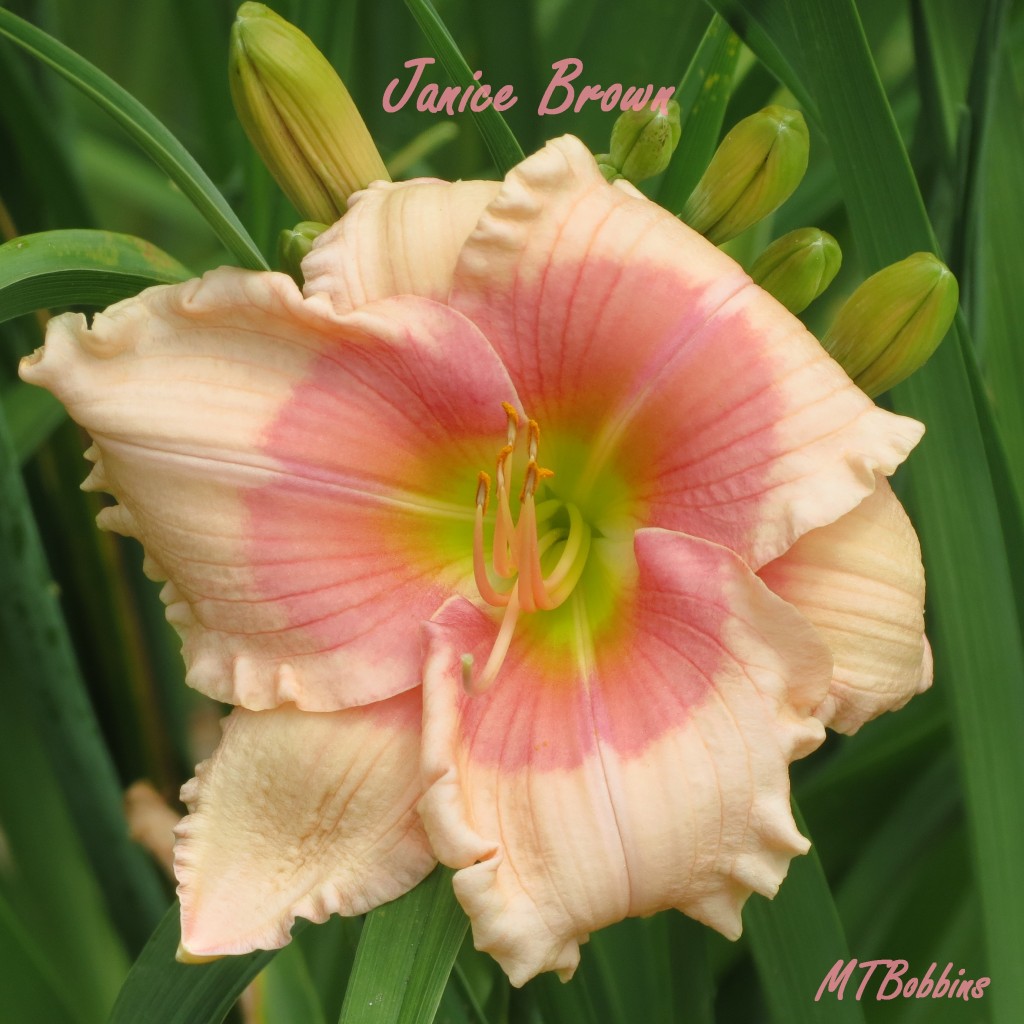 A favorite of ours, Altered State has amazing shades of pink with lighter edges.  Love it!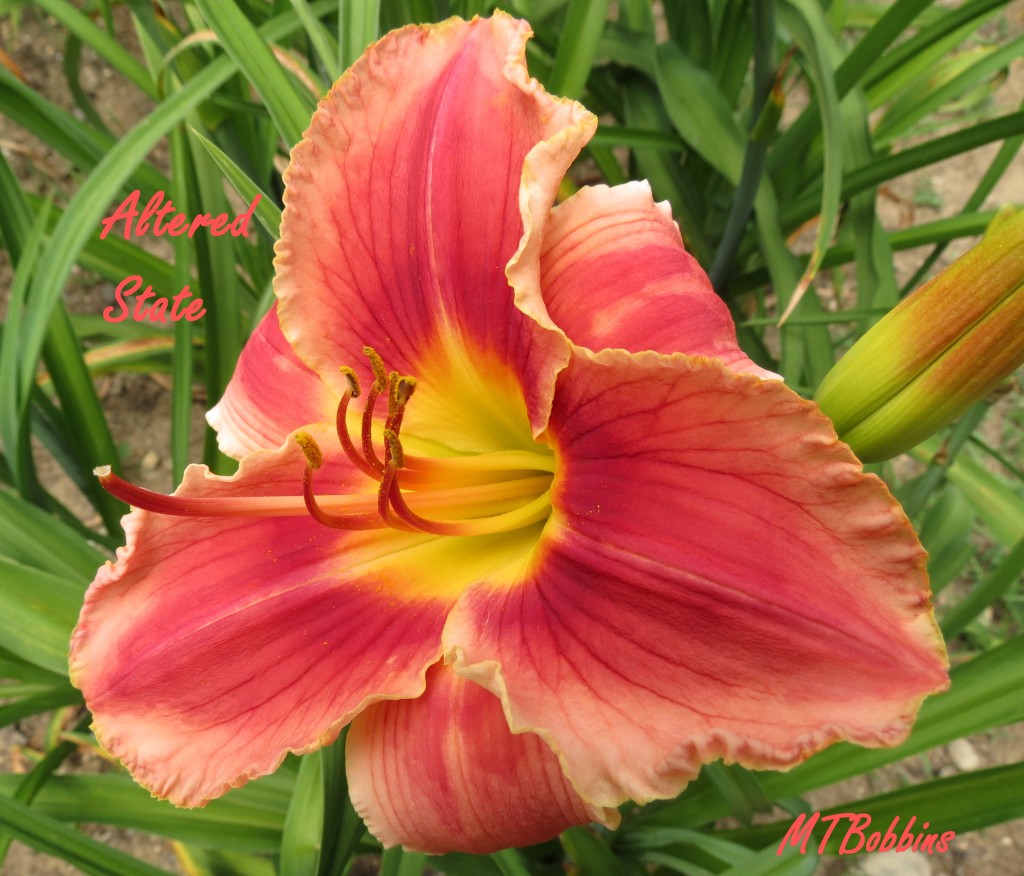 Starman's Quest is another one of our favorites, with it's long curled, purple petals and green throat.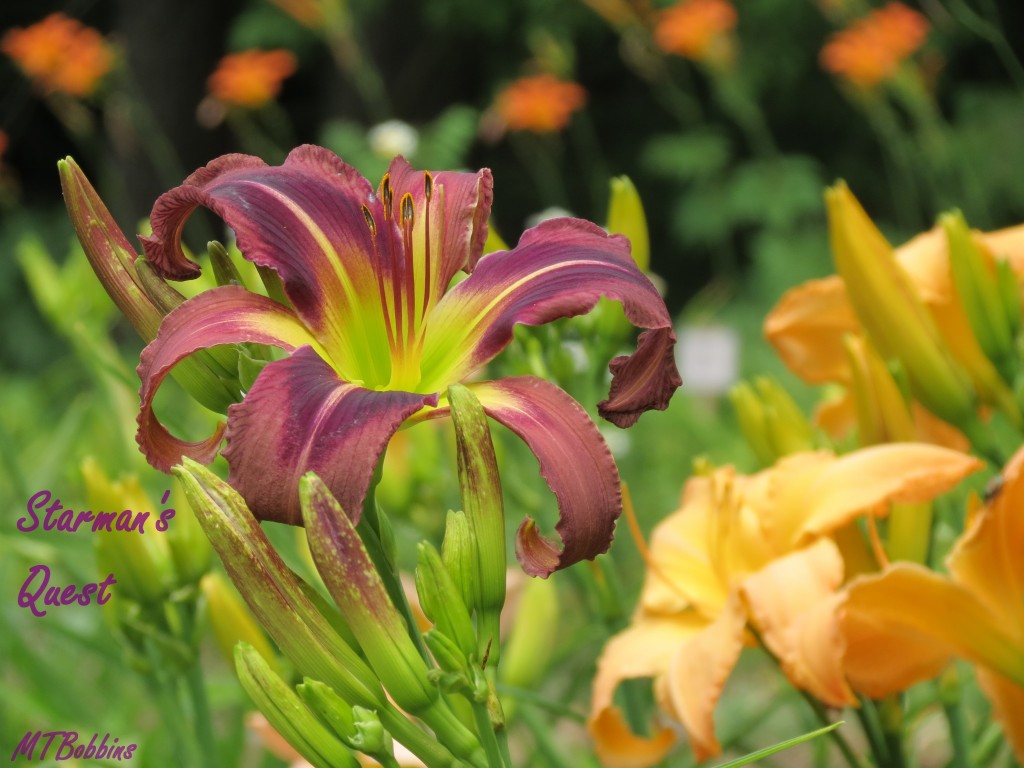 In a neighboring bed, Mojave Sunset is putting on a show of extra large, peachy blooms.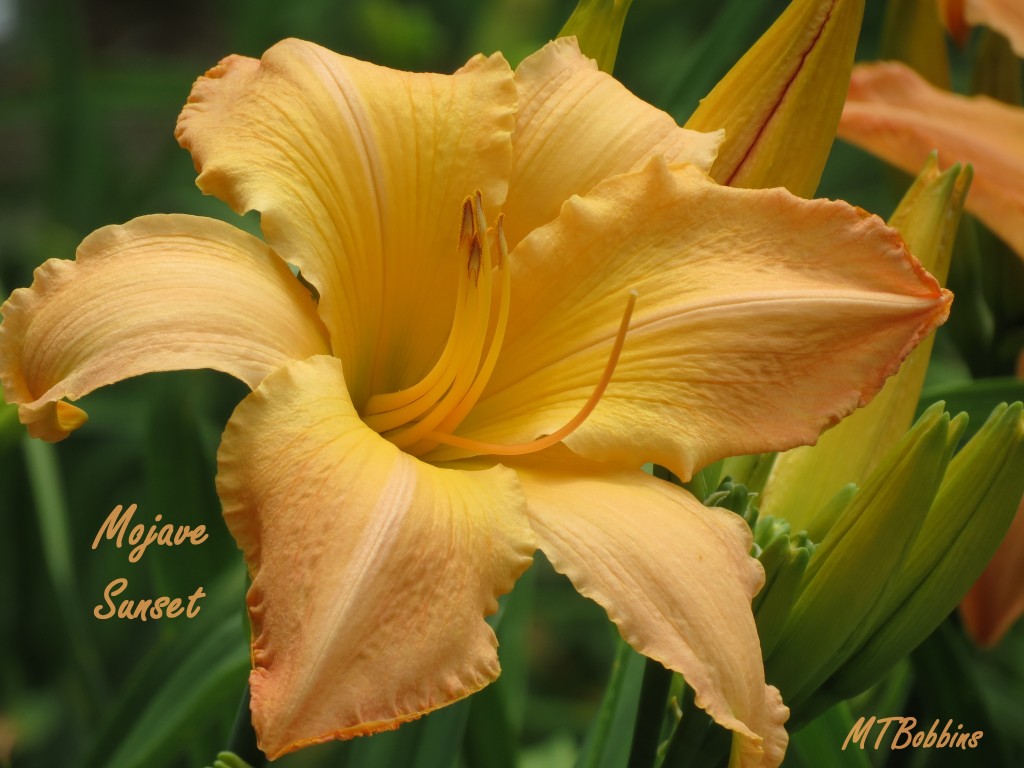 Mariska looks so delicate with her pastel pink flowers.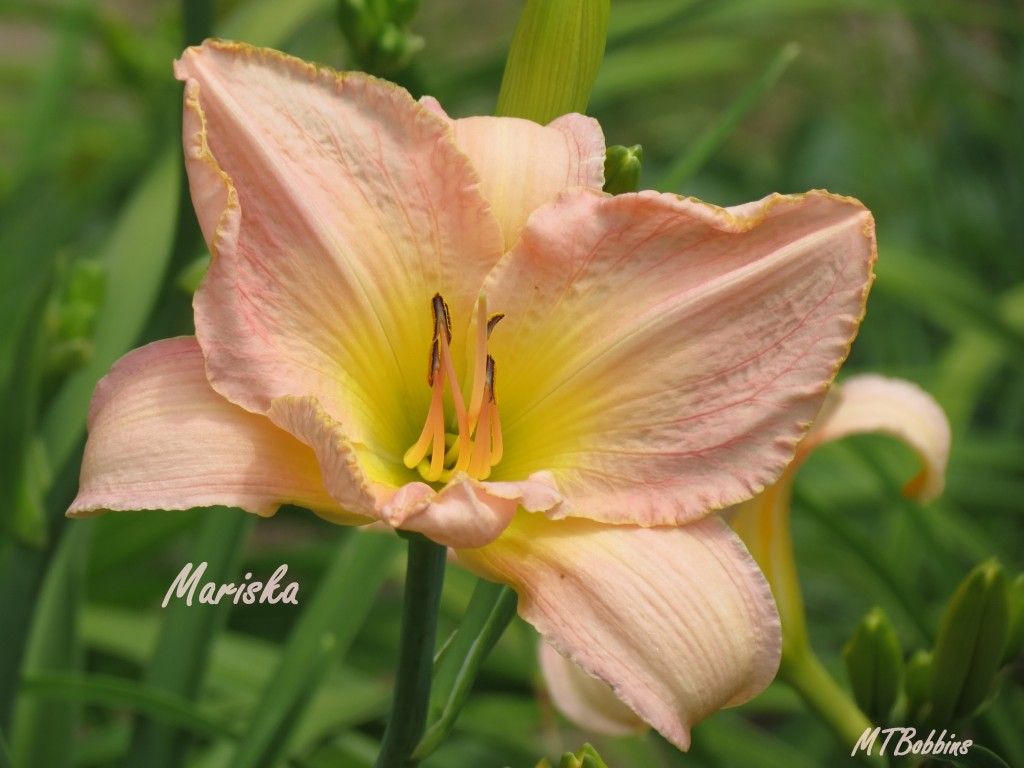 I was so pleased to discover this perfect American Revolution bloom.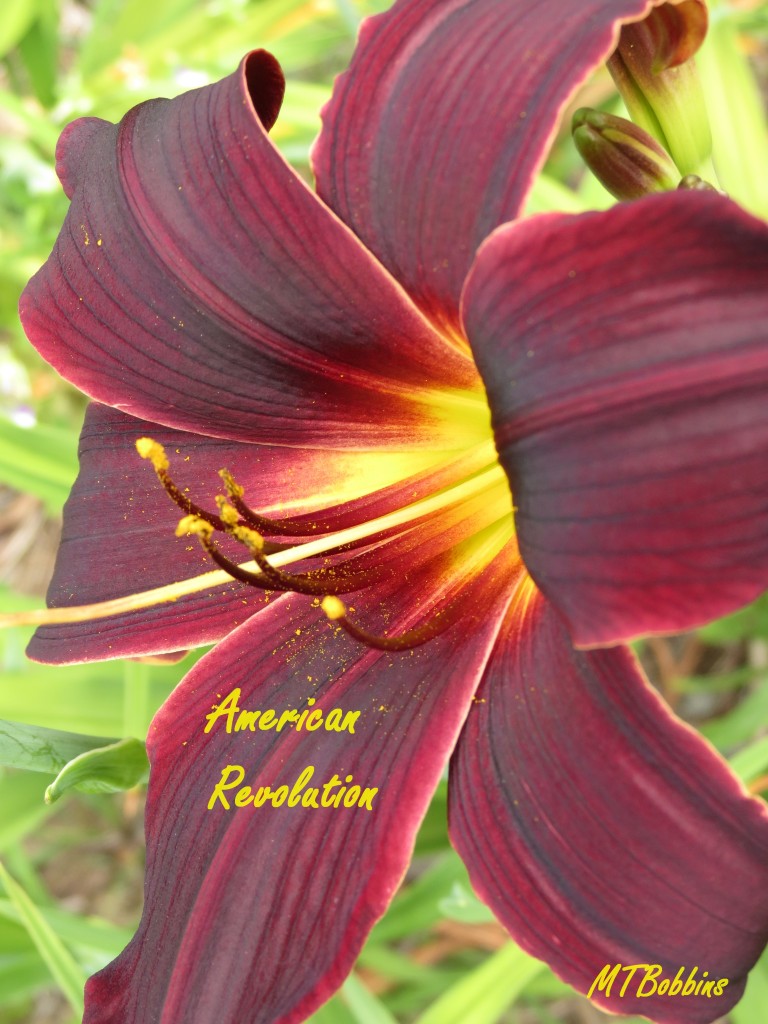 Like old friends, they have come back to me… Then I spot it. Could it be?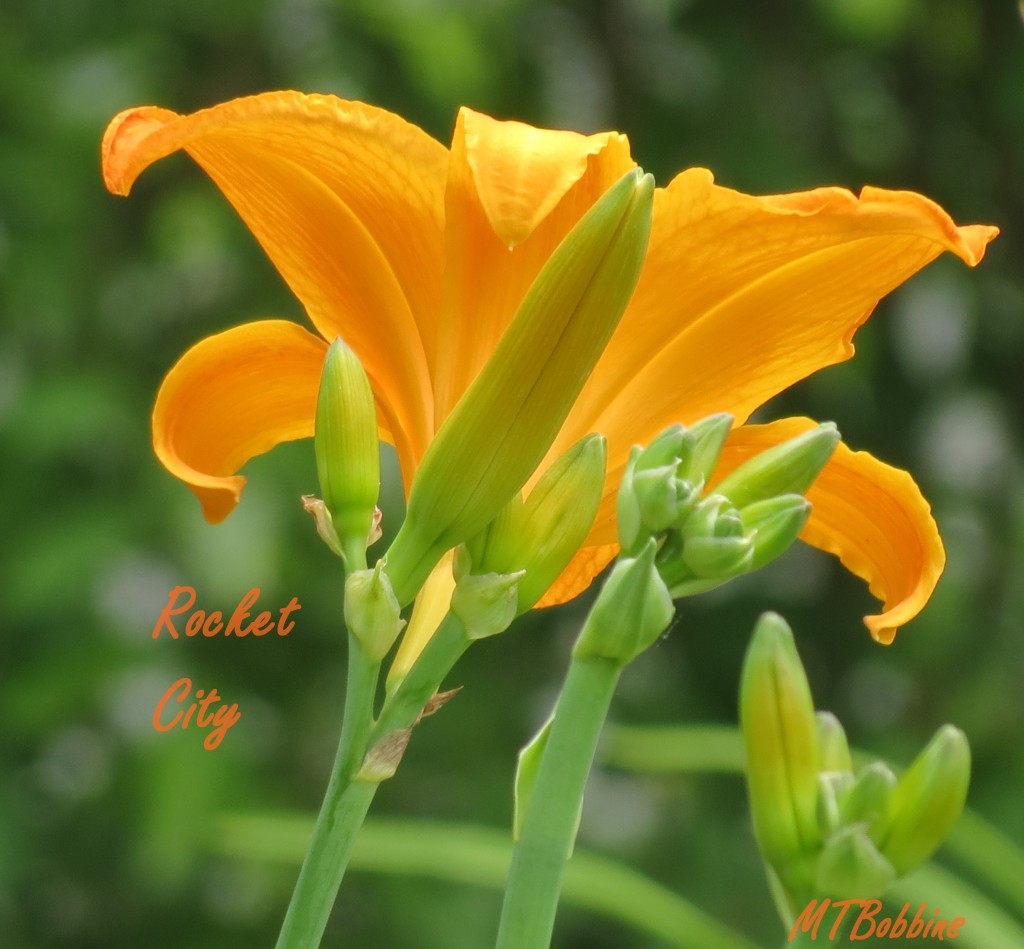 Yes. One Rocket City bloom.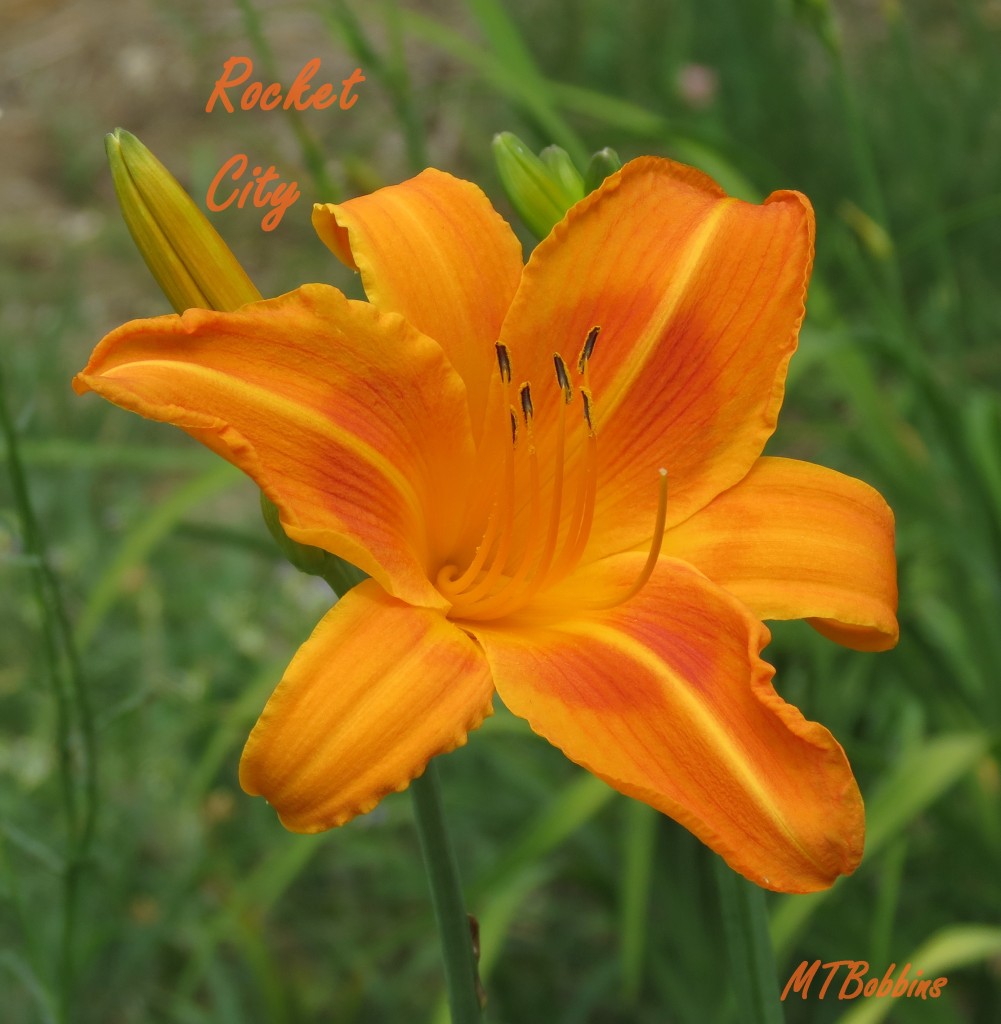 Now I know the Peak Season is near!